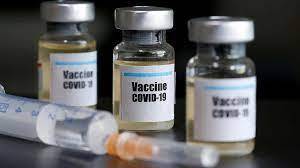 THIRUVANANTHAPURAM: Kerala is continuing its fight against Covid even when it is challenged by heavy rains and related natural disasters. The distribution of vaccines is progressing even in adverse conditions. A total of 9,83,603 people were vaccinated from October 8 to 18.
Although vaccination was disrupted in disaster-hit areas, other parts of the state did not witness any interruption in vaccine supply. The vaccine supply was slow on rainy days. Kottayam, Idukki and Pathanamthitta districts witnessed a decline in the number of people who got vaccinated on these days. A total of 43,515 people were vaccinated on Saturday when heavy rains lashed the state. (Kottayam-1300 , Idukki- 1444, Pathanamthitta- 2066). 94 per cent of the eligible population received the first dose (2,51,14,027) and 46.2 per cent received the second dose (1,23,54,628). Vaccination centres are not experiencing any crowds.

Vaccine distribution from Oct 8-18
Oct 8- 1,15,467
Oct 9- 52,162
Oct 10- 13,794
Oct 11- at 1,43,677
Oct 12- 1,33,857
Oct 13- 72,789
Oct 14- 48,684
Oct 15- 43,515
Oct 16- 1,76,194
Oct 17- 13,167
Oct 18-1,70,297.