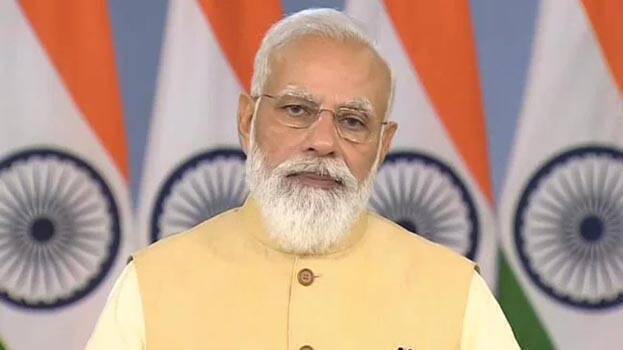 NEW DELHI: The Prime Minister supported Haryana Chief Minister Manohar Lal Khattar and criticized the country's media. The BJP government led by Manohar Lal Khattar has come up with a number of projects that will benefit the people in Haryana, but Narendra Modi said the media's focus is on creating controversies. Modi was speaking at an event organized by the Infosys Foundation.
In Haryana, the people have obtained an honest government. Modi said it was only now, after a long time, that they got a government working for the welfare of Haryana. I have known Khattar for a long time. Khattar is a person who thinks only about public welfare activities day and night. However, this is not carried in any of the media, he said.
Khattar's statement to deal the farmers protesting in Haryana with sticks had stoked a controversy. In a video circulated on social media, the chief minister had said that at least 1000 activists should face the farmers protesting against centre's farming laws, with sticks.