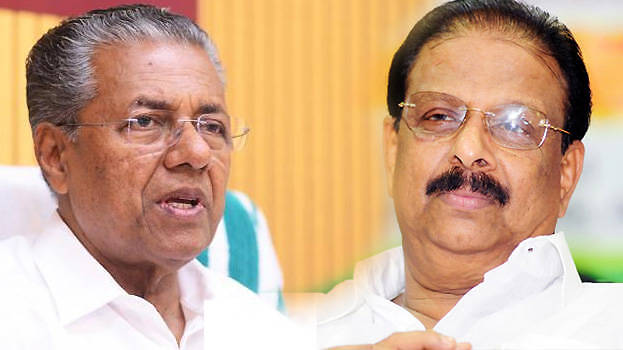 THIRUVANANTHAPURAM: KPCC president K Sudhakaran MP said that the Pinarayi government has made a criminal mistake in providing relief aid to tens of thousands of poor people who have lost everything due to natural calamities and are living in relief camps and by the roadside. The government should open its eyes to the plight of those who have been waiting for years for relief aid. The government should be prepared to provide timely relief to the flood victims, Sudhakaran said.
Government figures show that flood relief funding for 2018 is not yet distributed to everyone. Many people got tired of going into government offices for the nominal Rs 10,000 announced then. It is a situation where you have to spend a bigger amount to get financial help. In addition to all this, the flood fund fraud of the CPM leaders., he said.
"About 20 families in Pettimudi, where 66 people died in 2020, received financial assistance of Rs 5 lakh announced by the government too late. The state government withheld financial assistance to the dependents of the deceased citing a technical barrier (Certificate of Inheritance). Rehabilitation has not yet been completed in Kavalappara where 59 people died and in Puthumala where 12 people died. Thirty-two families in the Kavalappara tragedy had to stay in relief camps for two years. The government has collected crores in the name of flood relief fund and Rebuild Kerala".
"In Kerala, there are 5924 quarries operating in the most ecologically vulnerable areas and adjacent to the river banks. Not even a third of this is legal. Even after the catastrophic floods of 2018, the Pinarayi government sanctioned 223 quarries. In addition, the quarry's operating distance near populated and forested areas has been reduced to 50 meters. The Pinarayi government is persistent despite so many lessons".
When 2696 royal trees were cut down by thieves, the government just watched. Every effort was made to rescue the accused. Even young children know that cutting down trees can lead to landslides and floods, but the government will not open its eyes.
"The Chief Minister had gone to the Netherlands after the floods of 2018 and said that he had learned a lot to control the floods in the rivers and that they would be implemented in Kerala soon. Nothing seems to have been implemented yet", Sudhakaran said. People are beginning to wonder if it was a tourist trip. Sudhakaran also alleged that the statement issued by KSEB in connection with the opening of the dam yesterday was also an indirect confession that the 2018 floods were man-made.