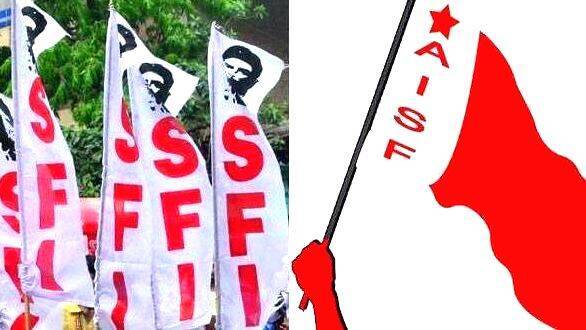 THIRUVANANTHAPURAM: AISF state president P Kabir has said that the SFI has been waging a vicious campaign of lies in the wake of the attack in connection with MG University Senate elections. In a statement, AISF said that SFI state secretary and MLA KM Sachin Dev tried to insult AISF members who tried to contest the elections in a democratic manner.
Why is the SFI, which boasts of being a progressive, leftist student movement, so afraid of democratic elections? It needs to be reminded that the SFI state secretary is sitting in the MLA chair today as a result of the sweat of the AISF members as well.
It is absolutely reprehensible to make baseless allegations about a right-wing alliance to justify the brutal persecution of AISF comrades, including student leaders. Instead of justifying the violence, the leadership, including Sachin Dev, needs to make the SFI goons understand the greatness of the slogan of freedom, democracy and socialism. The AISF warned that there is no doubt that the protests would be heated if they are not prepared for it.