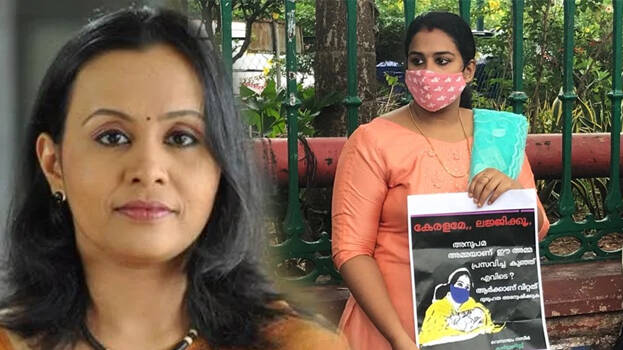 THIRUVANANTHAPURAM: Women and Child Development Minister Veena George said that the Women and Child Development Department has taken two steps on Anupama's demand to find her child. After the news came to notice, the principal secretary was asked to make a department-level investigation. The Principal Secretary took further action accordingly.
The second is legal action. The adoption of the child suspected to belong to Anupama is in the final stage in the Vanchiyoor court. The State Adoption Agency has filed a petition regarding Anupama's need and getting the baby. Veena George also said that the court has been informed about the department's investigation.
"After the final verdict of the court, complicated legal issues will be checked. The government is trying not to push Anupama into it. I called Anupama on the phone. The need of the mother is justified. The baby should be with the mother", Veena George said.
"An accurate report was asked of what action had been taken since the baby was found in the Child Welfare Committee. The preliminary report is expected the next day. The final report will be available in a few days".
The minister said that she would check whether there was a lapse and take further steps to prevent any recurrence.