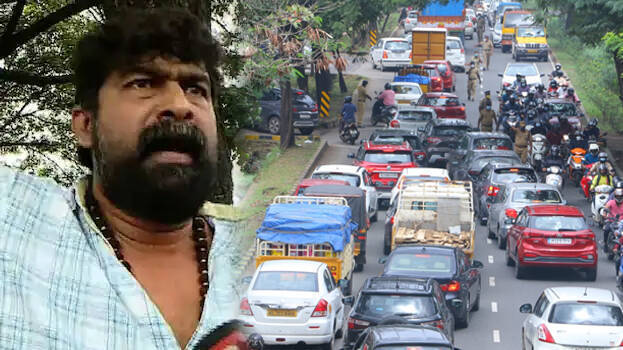 ERNAKULAM: The congress came forward against actor Joju George for creating problems in an inebriated stage during the protests staged by the party. The protestors attacked his vehicle for reacting harshly against the road blockade. They alleged that he misbehaved badly to a woman activist. Following that, they came against the actor and demanded action against him. Police reached the spot and rescued the actor from the protestors.
Traffic was disrupted in Vyttila this morning in the protest against rising fuel prices organized by the congress. Traffic was disrupted for hours due to the blockade. Many going to hospitals and office were stranded on the road for hours. Passengers said the protestors did not allow the vehicle to pass, despite pleas. In between this, the actor came forward protesting. Jojo's protest was against the strike disrupting traffic.
Joju got out of his vehicle and went straight to the protesters staging his anger. Joju said people had been suffering for two hours and that he had not come there to stage a show. He said he has nothing more to say and should ask questions to those protesting. Meanwhile, one standing nearby said that Joju was reacting like this because he has money. Joju replied that he is making money toiling hard. When the public protests intensified, the police intervened and ended the blockade.