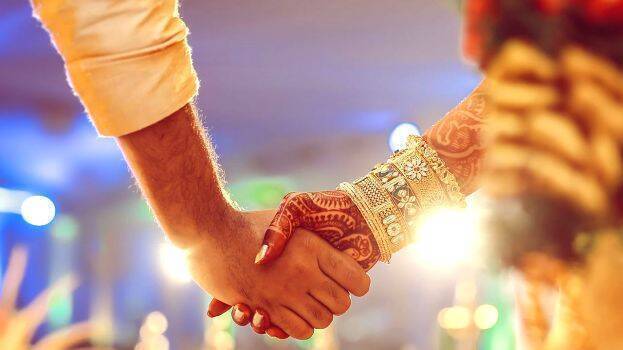 THRISSUR: A bride fled taking her ornaments and money along with her female friend on the next day of marriage and roamed around for six days. The two were finally found from Madurai by the Cherpu police.
The bride from Pazhuvil and the groom from Chavakkad tied the knot on October 25. She stayed in her own house that night and then fled the next day. She left the house along with her husband in the pretext of going to the bank and then fled with her friend waiting on the road. She flew in her friend's scooter taking her husband's mobile.
They kept the scooter at Thrissur Railway Station and then travelled in a taxi. They then asked the taxi driver to book two train tickets to Chennai. In the name of buying some dress, they asked the taxi driver to wait outside and then escaped from there. They reached Kottayam in another taxi and from there travelled to Chennai. They later stayed in a lodge in Madurai for two days.
The two returned to Palakkad and from there reached Thrissur, took their scooter and went to Ernakulam. Meantime, the lodge owner contacted the mobile number given in the license given as proof while taking room in Madurai. They fled without paying the room rent. The number was that of her friend's father. He informed the police and they took them into custody.
The bride's friend was estranged from her husband. They said they fled to live independently and agreed for the marriage for cash and jewellery. The police recovered 11.5 sovereigns of gold from them. The groom who suffered a heart attack is out of danger now. Police said they had planned to live in Chennai. Her friend also had cash and ornaments with her. After producing the two in the court, they were sent with their parents. Her friend is a government employee.