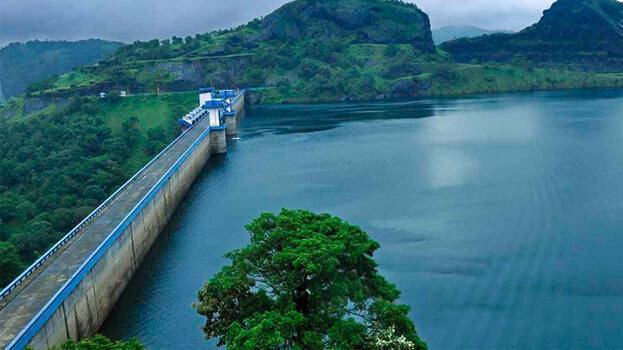 IDUKKI: The district collector's office informed that the Idukki Dam is likely to open in the event of rising water level due to heavy rains in the catchment area. To regulate the water level in the dam, the shutters of the Cheruthoni Dam will be opened after 4 pm tomorrow or from the morning of November 14 onwards and a controlled volume of up to 100 cumecs. The district collector said those in the lower reaches of the Cheruthoni dam and on both sides of the Periyar should be extra vigilant.
The current water level in the dam is 2398.38 feet. With this, an orange alert has been declared in the dam. The district collector had earlier issued vigilance instructions to various departments and the public. The water level in the Mullaperiyar dam is also rising. The current water level is 139.05 feet. The amount of water carried from Mullaperiyar to Tamil Nadu has been reduced again. Tamil Nadu carries only 467 cubic feet of water per second.
The Met Office has warned that new low pressure will form in the Bay of Bengal tomorrow. Within 48 hours the low pressure will strengthen. As a result, the state is likely to receive heavy rains for the next two days. Orange alert was declared in six districts tomorrow. The orange alert was issued in Thiruvananthapuram, Kollam, Pathanamthitta, Alappuzha, Kottayam and Idukki districts. Other districts will be on yellow alert.
Isolated rains will continue in the state today. Yellow alert has been declared in 11 districts today. Today, the yellow alert is in all the districts except Kozhikode, Kannur and Wayanad. Hilly areas are likely to receive more heavy rainfall. Strong winds are also likely. Isolated heavy rain will probably continue for five days.