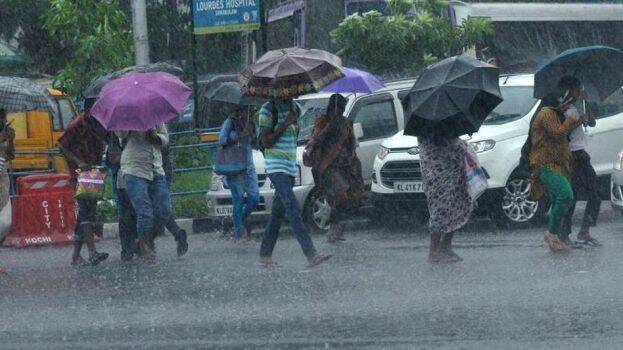 THIRUVANANTHAPURAM: Isolated heavy showers are likely to lash the state today and tomorrow, informed the Met office. Orange alert has been sounded in six districts. The orange alert was issued in Thiruvananthapuram, Kollam, Pathanamthitta, Alappuzha, Kottayam and Idukki. The rest of the districts are on yellow alert.
There are heavy rains in Thiruvananthapuram and Kochi since last night. A new low pressure will form in the Bay of Bengal today. There is a warning of rain in all districts tomorrow. There is orange alert in five districts tomorrow and yellow alert in the remaining districts. Northern Kerala may receive more rainfall.
Authorities warned of possible landslides in hilly areas. Residents along the river are put on alert as the dams are opened. Fishermen have been warned not to venture into the sea today and tomorrow.