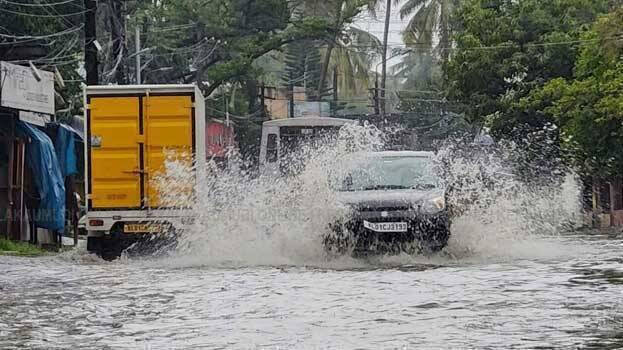 THIRUVANANTHAPURAM: The state is continuing to receive heavy rainfall due to low-pressure areas formed over the Arabian Sea and the Bay of Bengal. The IMD has warned of isolated showers and winds up to 50 kmph in the state today and tomorrow. A red alert has been issued in Idukki, Ernakulam and Thrissur districts.
Meanwhile, authorities have informed that one shutter of the Cheruthoni dam will be opened at 2 pm today as a precautionary measure. According to the latest figures, the water level is 2398.80 feet.
The Idukki district administration said that according to the Tamil Nadu government, the water level in the Mullaperiyar dam reached 140 feet on Sunday morning.
As a result, people living on both sides of the Periyar river should be extra vigilant as the shutters of the dam could be opened in the next 24 hours if water level rises further and there was a possibility that excess water would overflow, it said.
The district administration of Pathanamthitta, which too received heavy rainfall, has advised extreme caution, especially by those living close to river banks or landslide prone areas.
It advised moving people in landslide and flood prone areas to relief camps.
Visuals on news channels showed submerged roads in various parts of Pathanamthitta and Kollam districts, where an orange alert has been declared.
Kottayam district also received good rainfall since morning, but no untoward incidents were reported from there.