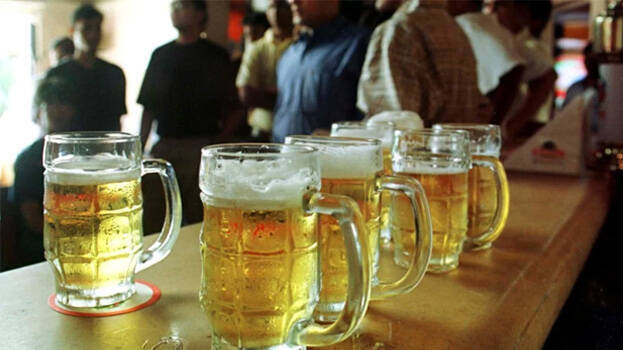 The Left government in Kerala has indicated that it intends to further liberalise the liquor market. A new mode of sales is contemplated through 'pubs' (a short form for public houses). Public houses were taverns which developed in the west during the early 19th century where food and beer were available. The modern form of pubs which we see across a lot of other states in India are joints selling liquor and food, with music, DJs and other entertainment associated with it. A pub becomes synonymous with a "hang out joint" where you could party after a long working day. Such a recreational joint was missing in Kerala as far as major proposed investors to the state were concerned.

The Left government wanted to correct this lacuna and have proposed setting up pubs with wine parlours inside IT Parks. Will pubs be a game changer as far as investments are concerned? Without more information about government plans on pubs we can only speculate the possibilities.

But a relevant question is whether it was the absence of pubs which proved fatal for Kerala as an investment destination. This obviously could be answered with a 'no'. The government can experiment with liberalising the culture of entertainment in the state. It could even prove decisive in attracting investment. However, investment and returns on capital comes only when capital finds attractive options in the state. Rigidities which prevent entry of capital could be key in understanding why Kerala has not been a preferred destination.

Moreover, infrastructure plays a very crucial role in investor perspective of the destination. Pubs are more like decorations to this infrastructure and need not generally be reflecting the quality of infrastructure itself. Imagine a dilapidated road or terrible traffic blocks or lack of public utilities (transport or electricity) which reduces access to the pubs.

These are more important than the pub itself. The government knows this and that is probably one of the reasons why pubs are initially planned inside the IT Parks where utilities are provided at a better quality than outside. So what we could say is that the state government could try and better the infrastructure alongside its idea to develop pubs.

That is one part of the story. Now let us consider the liquor market in Kerala in the context of ideas on starting pubs. Introducing pubs is one in the series of changes attempted at liberalising the environment of liquor business in Kerala during the last few years. However, even amidst such seemingly liberal policies, prices continue to stay very high and retail sales are a monopoly of the state government.

Recurrent increase in prices is cited as one of the reasons for a reduction in per capita consumption from approximately 11 litres in 2010 to approximately 9 litres by 2020.

Although consumption has reportedly decreased, the revenue earned by the government from liquor sales has been rising. Instead of being complacent, the state government should be worried if the decline in consumption of liquor is more than compensated by increased consumption of other intoxicating substances. The rise of drug related cases in Kerala is a pointer towards these possibilities. How would pubs change the liquor business in Kerala is therefore an important question?

Since revenue from liquor is a main source of income for the state of Kerala it is naive for us to assume that pubs are not going to serve the same purpose. Indeed, the government might be expectantly looking forward for more revenue from pubs.

So what then do we expect when pubs become part of the liquor business in Kerala? Price of the products served in pubs will be relatively high (because of taxes primarily). However, since IT companies are heralded as the harbingers to pub culture in Kerala it is very likely (at least in the initial phase) that the clientele of these outlets would be individuals working in IT Parks. It is also likely that a part of the sales would be sponsored through various coupons and passes by these companies for its employees.

This is not to suggest that coupons will be the dominant sales form in pubs; they are sure to evolve to accommodate new clients and newer prospects. Possibilities of binge drinking or even speculations of increase in crime is without reason. To ensure that the new players have to remain in the market, it is very likely that the pub owners will come up with innovative solutions to make their pubs attractive as well as safe for the consumers.

Pubs would never bite into the share of the monopoly retail outlets of the state which sells low quality liquor. However, the aim of the State to liberalise the liquor industry should come with some soul searching given its own historical mismanagement of the industry.

Just like the infrastructure needing a revamp why not the government of Kerala make all its retail outlets premium/self-service counters. Why do we need to segregate the clients and make many of them stand in long queues in front of dingy outlets to access liquor? These queues in front of BEVCO outlets are the reason why the state has gained notoriety for its drinking practices.

While consumption is decreasing and while attempts to liberalise the industry are on, the primary emphasis of the state government should be to revamp the sector adopting modern sales practices including allowing for online sales platforms to operate. Pubs are sure to bring changes in the way people perceive the industry; however, its relatively small presence could never be sufficient to set standards across the state.

Rahul V Kumar
Research fellow (Market Economics),
Centre for Public Policy Research,
Kochi