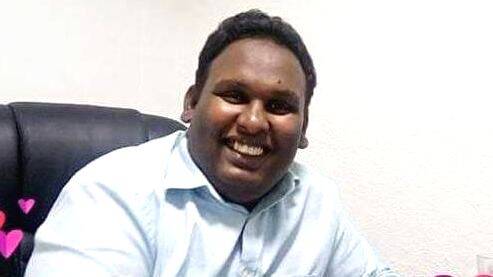 THRISSUR: Kiran (31), the mastermind behind the multi-crore scam at Karuvannur Co-operative Bank, has been arrested. He was in hiding in Delhi. The crime branch team arrested him from Kollengode in Palakkad on the basis of information that he had returned to Kerala in complete secrecy.
Kiran, who has managed to evade the crime branch for months, has been in hiding in several states and has sought legal help. With this, all the main accused in the case were arrested except for two women members of the former board of directors of the bank. The probe team estimates that Kiran, of Pallath in Perinjanam, was the mediator in most of the scams at Karuvannur Bank. All the other main accused were arrested but Kiran could not be traced.

After realizing that he would be caught, he shifted his hideout to Andhra Pradesh. After the police search, he crossed several states and reached Delhi. The attempt to go abroad failed after the Crime Branch issued a look-out notice. It is estimated that Kiran, who is not even a member of the bank, has taken around Rs 22 crore as loan in his own name and in benami names. No documents proving Kiran's membership have been found from the bank so far.
A check of his other bank accounts revealed that crores of rupees had been transacted. It was Kiran who took the initiative to start a business venture with the main accused. Kiran went into hiding as complaints mounted.