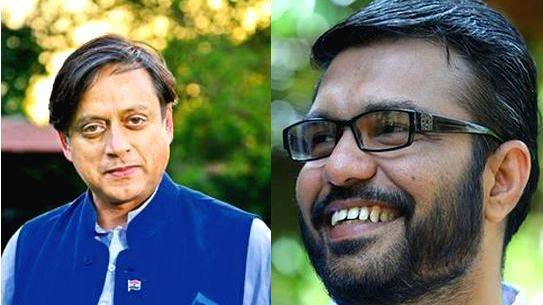 NEW DELHI: Recently Jallianwala Bagh made news for some good reason. British Prime Minister Theresa May on Wednesday described the Jallianwala Bagh massacre in Amritsar in 1919 as a "shameful scar" on British Indian history. She didn't tender a formal apology though.

Britain's expression of regret has come out at a time when India is getting ready to commemorate Jallianwala Bagh massacre on its 100th anniversary on April 13.

Though India has been demanding official apology from Britain since long back, the latter has been expressing only regrets repeatedly.

But what is interesting now is, two Malayalis had a role in this expression of regret.

When a special discussion was going on in the Indian Parliament over Jallianwala Bagh, two persons who urged the MPs to pass resolution demanding Britain's apology were Thiruvananthapuram MP Shashi Tharoor and Palakkad MP M B Rajesh.
Shashi Tharoor argued that the centenary of Jallianwala Bagh massacre is the time when apology should be demanded from the British and all MPs should stand united for that. Rajesh pointed out the deplorable state of the monument, and sought the official apology of England for the genocide.