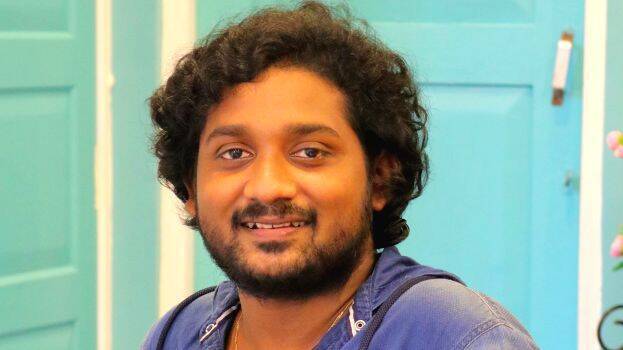 THIRUVANANTHAPURAM: Oachira native Sethu Sivanandan is the one who designed the looks of 'Barroz', the main character in superstar Mohanlal's debut directorial venture.
Sethu works as a concept artist in Malayalam cinema. His studio 'Sethu's Concepts' in Oachira is doing prosthetics making at an affordable cost for Malayalam cinema. This is the first studio in Kerala to do prosthetics making.
It was Sethu who designed the looks of characters in the Mohanlal film 'Odiyan'. He is also working for the superstar's upcoming films 'Barroz', '12th man', and 'Alone'.
Sethu's character design for Suresh Gopi's big-budget film 'Ottakomban' had gone viral on social media. He is also the character designer for films like 'Kurup', 'Paappan', 'One', 'Pathonpatham Nootandu', 'Thalaivi', 'Pathemari', 'Aami'and 'Njan Marykutty'.

Materials such as silicone rubber, mould making plaster and wax clay are used for this. These materials are imported from various countries such as the USA. Sethu's work requires careful planning and patience as he has to design and present what the director or screenwriter have in their minds.
'Sethu's Concepts' also does concept work for Tamil, Telugu and Kannada films. The studio is currently working on the concept and prosthetic works of 'Rajaveera Madakari Nayaka'starring Kannada superstar Darshan.

Sethu holds a degree in Fine Arts from Raja Ravi Varma College, Mavelikkara. He learnt painting from his father Sivanandan. Mother: Leela, sister: Indu, a violinist.