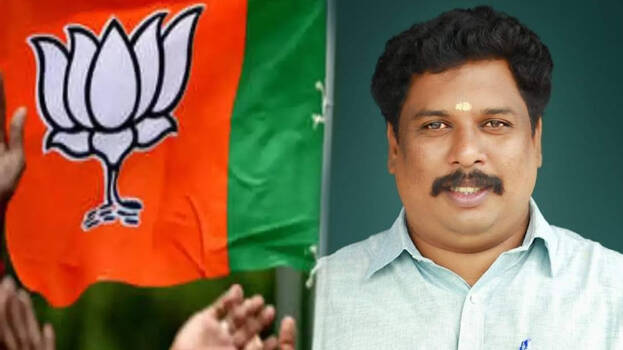 THIRUVANANTHAPURAM: BJP leader P Sudheer demanded that halal boards in public places be banned as Muthalaq is banned. Have you seen halal boards anywhere recently? Halal boards were seen in all important places all of a sudden. This is because extremists are collaborating on religion. Religious scholars should be ready to rectify this, demanded P Sudheer.
Sudheer said, 'The BJP is demanding a ban on communal agendas in the name of halal. The BJP does not believe that halal is a religious practice. I don't think the Islamic scholars agree with this. Terrorist organizations are trying to implement the communal agenda in the public life of Kerala under the guise of religion. This is the agenda of SDPI and Jamaat-e-Islami extremists.'
Sudheer alleged that there is a dangerous political situation in Kerala where the Left government is collaborating with terrorist organizations. He also accused the government of sabotaging the investigation in Sanjith's murder and that the home department is trying to save the popular front criminals.
However, he said that he has not noticed Sandeep Warrier's Facebook post, which contradicted the party's views on the controversy. When the party office bearers take a personal stand, it should be in line with the party stand. Otherwise it will be examined by the party.
Sandeep Warrier said that Hindus, Muslims and Christians cannot live in this country by imposing economic sanctions on each other. Sandeep's stance was contrary to the position of the BJP state leadership on the issue. BJP state chief K Surendran had warned party spokespersons not to speak against the party's stand at the BJP state office bearers' meeting on November 2nd. Sandeep Warrier's post on Facebook was soon after that violating the warning.