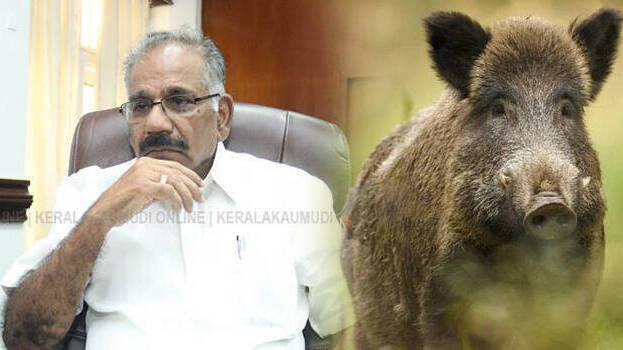 THIRUVANANTHAPURAM: Kerala Forest Minister AK Saseendran will meet Union Minister for Environment and Forest Bhupendra Yadav on Monday to discuss the challenges faced by farmers in the state. The discussion will take place in Delhi. Saseendran will request the Union Minister to declare wild boars as vermins.
At present, only those with a gun license are allowed to shoot wild boars. If the Centre gives permission, wild boars can be shot and killed without the permission of the forest department. However, the animals cannot be killed by other means such as poisoning or electrocution.
In the last five years, more than 10,000 cases of wild boar attacks have been reported in the state. Wild boars have been posing a menace in various rural as well as urban areas. So far this year, four people were killed in wild boar attacks in the state. If wild boars are declared vermin, they can be killed and used for food.