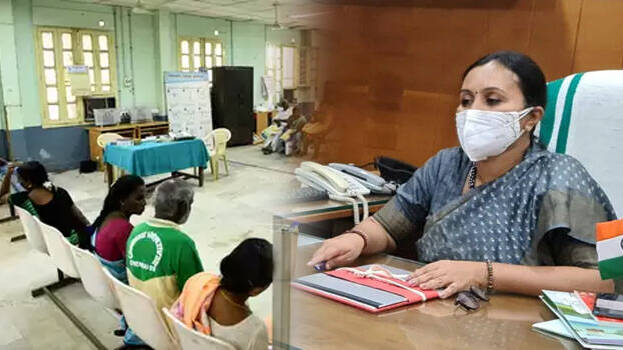 THIRUVANANTHAPURAM: Health Minister Veena George has said that advance appointments can be made through the e-health web portal (https://ehealth.kerala.gov.in) at hospitals where e-health has been implemented. Doctor services are available at over 300 hospitals with e-health facilities through advance online bookings and on scheduled dates and times. Online printing of OP tickets and token slips is possible. The appointment through hospitals will continue as it is, the minister said.
A unified identification number containing all the information related to one's health is also available through the web portal. The portal also provides information about the hospital, available services, treatment time and lab tests. Reference is required to make appointments to referral hospitals like Thiruvananthapuram Medical College.
How to create a unique health ID?
To access eHealth services, you must first create an identification number. To do so, go to the portal https://ehealth.kerala.gov.in and click on the register link. Enter the Aadhaar number in it. Then an OTP will arrive on the number registered with Aadhaar. The personal health identification number will be available online by providing this OTP. When you log in for the first time, you will receive a 16-digit personal health identification number and password as a message on your mobile. With this identification number and password, you can make an appointment at the hospital on a fixed date and time.
How to make an appointment?
Log in to the portal with a person's identification number and password and then click new appointment. If it is a referral, record that information and then select the hospital details and department. Tokens for that day will then appear when the appointment date is selected. Patients can pick up the token at a time convenient to them. The token print can then be taken as well. Token information is also available via SMS. It is enough to show this at the hospital.
The facility will also help around 50,000 primary, secondary and tertiary level doctors, paramedical and non-clinical staff to utilize information technology in providing services in the health sector through the eHealth scheme launched by the Government of Kerala.
For inquiries call DISHA 104, 1056, 0471 2552056 and 2551056.