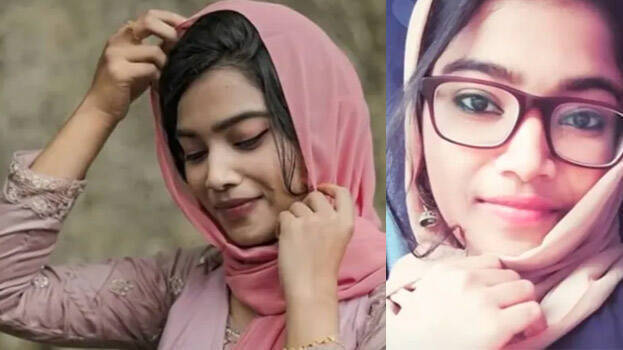 KOCHI: A 23-year-old-woman committed suicide after blaming the police in her suicide note. The incident happened at Edayapuram in Aluva. She has been identified as Mofiya Parveen, a LLB student. She had lodged a complaint against her husband and his family at the Aluva Police.
Soon after lodging the complaint, she was summoned at the police station for a compromise. A verbal dispute broke out between Mofiya and her in-laws in between the talks. Police said that in between the talks, Mofiya slapped her husband and they just warned her from doing such acts in the station.
She returned home and locked the room. When she was not seen after a long time, the family found her lying dead. The suicide note stated that she did not get justice.
Her father alleged that the police behaved badly to Mofiya. Anwar Sadath MLA sought a comprehensive probe on her death. Aluva DySP will probe the incident. Aluva East circle inspector has been shifted from station duties.