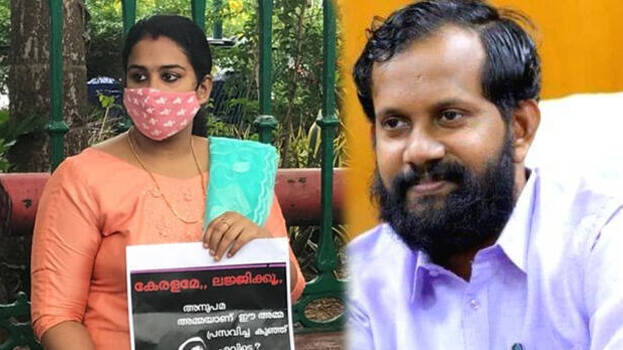 THIRUVANANTHAPURAM: Anupama blamed the child welfare committee for trying to destroy evidence in the adoption controversy. Though the health minister had assured to videograph the DNA test, it was not followed. She said that action was being taken to protect the culprits and that she has no trust in the departmental probe.
Anupama came up with the allegation again at a time when the women and child development was to submit the investigation report to the government today or tomorrow. She also said that they asked offensive questions while collecting their statements. Has no faith in the investigation. They also accused the government and the department of trying to protect Shiju Khan and others.
Anupama asked why the child welfare committee was not able to show the adoption license before the court. The health minister had yesterday said that the news that the Child Welfare Development Committee don't have a license is false. The child welfare committee has a license to give adoptions until December next year. If Anupama is the mother of the baby, let her get the baby as early as possible, the minister said.