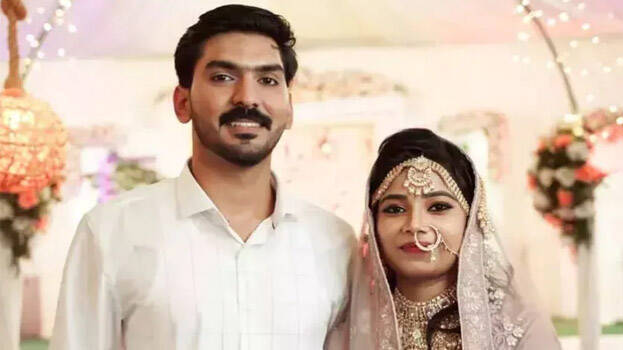 ALUVA: The accused in connection with the suicide of Mofiya Parveen (21), a LLB student, who lodged a domestic abuse complaint, have been taken into custody. Mofiya's husband Muhammad Suhail, his parents Yousuf and Rukhiya are those held. They were taken into custody Wednesday early morning from their hideout in Kothamangalam.

They were charged with abetting suicide. Their arrest will be registered this afternoon. They will be produced in the court later this evening.
Meantime, more action will be taken against the circle inspector Sudheer mentioned in Mofiya's suicide note. It has been alleged that Sudheer misbehaved badly with her when she came to complain about the domestic abuse. The investigation team will clarify today what happened at the Aluva East police station while considering her complaint.