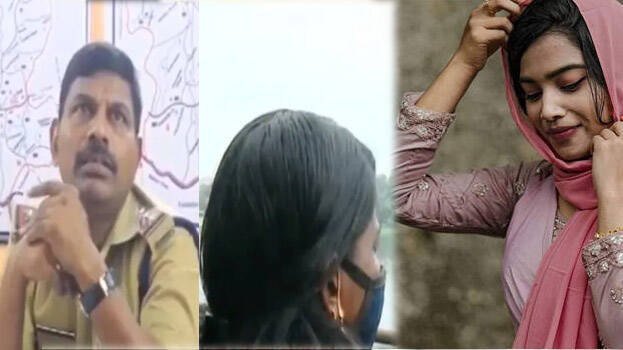 KOCHI: Complaints galore against Aluva circle inspector Sudheer, accused in the suicide case of law student Mofiya. A woman, who came to the Aluva police station with a complaint of domestic violence, revealed about her bad experience she faced from the circle inspector.
The woman while talking to a private channel said that even after lodging the complaint, the circle inspector neither collected her statement or register an FIR. After some hours, he chased her from the station. She said that she went to the station last Saturday with the complaint.
She alleged that she was made to sit in the station for hours and he finally chased her from there. She said that he called her 'edi'. He later recorded her statement on the complaint but when she demanded to give a copy of the FIR after registering it, he said that he will not do that.
She said she saw Mofiya when she went to the station the next day. She was looking sad when she went inside the station. Mofiya was looking very sad when she came out of the station. The presence of women cops was not there at the time of registering the complaint.
Rural SP's investigation report had mentioned lapse from the side of the circle inspector in collecting evidence in the Uthra murder case in Kollam. It was also alleged that he made a migrant worker, who came to file a complaint at the Anchal station, do some work there.