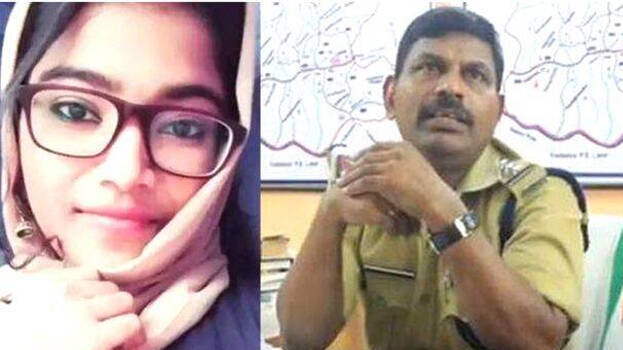 ALUVA: The FIR on the suicide of law student Mofiya Parveen stated that police officer CI Sudheer's conduct instigated her to commit suicide. Mofiya was called to the station following a complaint received by the district police chief. During the reconciliation talks held at the station, CI Sudheer spoke harshly to her. The FIR pointed out that Mofiya decided to commit suicide as she felt that she will not get justice from the police.

Sudheer was transferred to the state capital following Mofiya's suicide. However, the government later decided to suspend him after protests intensified. It has become evident from the FIR that there were serious mistakes on the part of CI Sudheer.
Mofiya committed suicide on Tuesday after leaving a note that she was insulted by the officer in front of the accused when approached with a domestic harassment complaint.