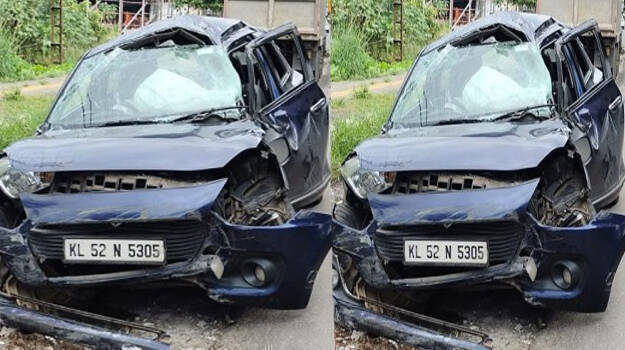 KOCHI: Mystery shrouds after a youth, who was with the woman killed after the car in which they were travelling, met with an accident at Pathadipalam on the national highway. The car met with the accident while proceeding to Aluva part from Ernakulam early morning at 1.50 am today. The victim has been identified as K M Mansia, 22, daughter of Mohammad, of Kottarappilly, Erumathala, Edathala. The driver Salman (26) of Karambara in Palakkad escaped with minor injuries. However, the driver was taken to the station to enquire about the youth who was with the woman. Salman told police that the accident happened while they were returning from a birthday party.
The accident happened after the car hit the lights in the median between the metro pillars 323 and 324. The driver said that he swerved the car when a person jumped before them. The woman boarded the car from Lizzy Hospital area at around 11 pm. However, a third person entered the car in between. Soon after the accident, the youth claimed to be the woman's friend fled from the area.
Missing person found
Mystery loomed over the incident after the police found that a third person, who was present in the car, went missing after the accident. Police later found him at his house. He has been identified as Varappuzha native Jibin, a friend of Mansia. Police have collected his statement. It is learnt that Jibin, who was heavily drunk at the time of the accident, returned to his house as he was not severely injured. Police have registered a case against driver Salman for drunk driving.