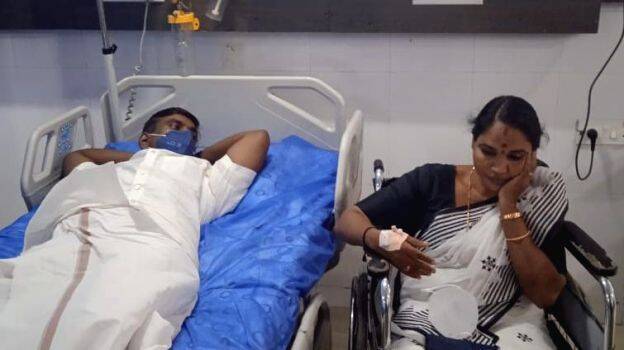 THRIKKAKKARA: The Thrikkakkara Municipality witnessed some dramatic scenes on Tuesday after a clash broke out between members of the ruling and opposition parties during the council meeting. Six injured councillors, including chairperson Ajitha Thankappan, were admitted to the hospital.
The clash broke out after the opposition councillors questioned the chairperson's demand that the municipality should bear the expense of repairing a lock that was destroyed during a protest organised by the opposition councillors.
Independent Councilor P.C. Manoop and Congress councillor VD Suresh demanded the amount should be charged from those councillors who destroyed public property. However, LDF councillor MJ Dixon said that the opposition councillors were not behind the incident but the ruling party. He also said that the opposition had lodged a complaint with the police and the secretary in this regard. Following this, the two groups were engaged in verbal exchanges that eventually led to the clash. Police have registered a case against 11 people, including the chairperson.