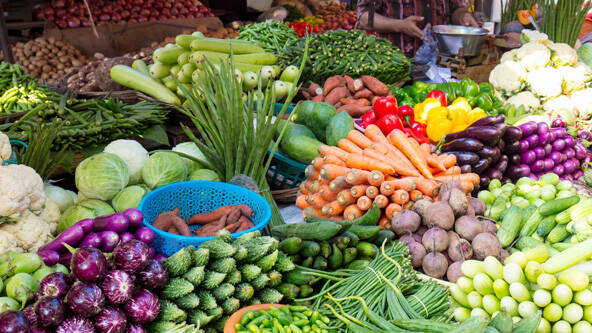 THIRUVANANTHAPURAM: The prices of vegetables are once again soaring in the open market. The price of one kilogram of tomatoes, which got reduced following the intervention of Horticorp, has risen to Rs 90-94 range. Prices of bitter gourd (Rs 104), beans (108) and drumstick (140) have gone past Rs 100 mark. Prices of all vegetables except onion have gone up.
Middlemen are not ready to cut prices, citing rains in neighbouring states. They are also pointing out the increase in lorry rentals due to higher diesel prices. It is alleged that the hike in prices was caused by creating unnecessary shortages by selling the vegetables on black markets. Horticorp is purchasing tomatoes from the farmers in Tamil Nadu for Rs 45-50 per kg. Private retailers also purchase tomatoes for the same price. By creating a shortage, the prices of these tomatoes soar high upon reaching Kerala.
The prices of vegetables had come down after Horticorp started to purchase vegetables directly from farmers in neighbouring states and then sell them in Kerala.
Meanwhile, Horticorp is continuing its efforts to bring the prices down. Since last Monday, Horticorp has been importing an average of 75 tonnes of vegetables from Tamil Nadu and Karnataka to Kerala.
Yesterday's price
Item - Horticorp Price - Open Market
Hyacinth bean- 49- 93
Ladies finger- 31- 72
Bitter gourd - 60 -104
Brinjal- 45- 85
Eggplant - 59- 99
Peas-75 -108
Snake gourd- 38 -75
Carrots - 52-94
Tomatoes - 56-95
Cucumber -27 -82
Beetroot - 29- 78
Drumstick- 89 -140
Cabbage - 25 -82
Pumpkin -15- 40
Beans - 63 -85
Onions - 32 -40