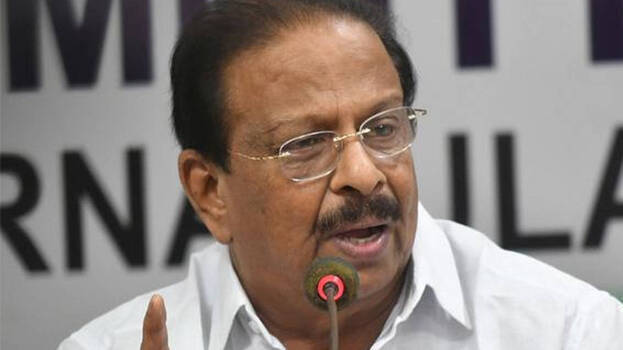 KOZHIKODE: KPCC President K Sudhakaran came down heavily on former chief minister Oommen Chandy and former opposition leader Ramesh Chennithala. The senior leaders should not be stubborn in controlling the party till the end of their lives and this will not be beneficial to the party.
Sudhakaran's criticism is at a time when senior Congress leaders Oommen Chandy and Ramesh Chennithala are distancing themselves from the leadership. He accused the two leaders for being stubborn in controlling the party for the rest of their lives and this would not be useful for the democratic party.

Sudhakaran said the growth of the party cannot be stopped by one or two leaders. Sudhakaran remarks were during a program on a private channel. He said that he feels sad on the non-cooperation of Chandy and Chennithala and I have told them about that.