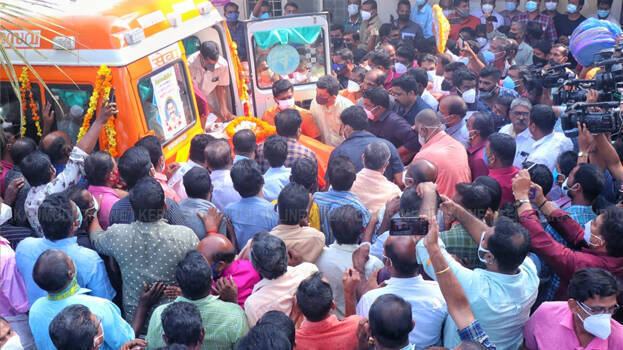 ALAPPUZHA: The all-party meet fixed to be convened on Monday against the backdrop of political tensions and twin murders has been postponed to tomorrow. It was postponed to tomorrow after the BJP leadership decided to skip the meet. The party later informed to attend the meet after their demand was approved.

It was initially decided to hold the meeting at the Alappuzha Collectorate at 3 pm today to ensure a peaceful atmosphere in the wake of the twin murders in Alappuzha in a gap of hours. It was later fixed to convene the meet at 5 pm. However, the meeting was adjourned to tomorrow after the BJP leadership informed to skip the meeting citing disrespect and neglect to the body of Renjith Sreenivasan.
However, the BJP said they were not against the all-party meet convened to maintain peace but informed their inconvenience to attend the meet today. BJP state president K Surendran said the meet could be held tonight or tomorrow after Renjith's funeral. The disrespect shown to Renjith Srinivasan's body is unbearable. Both the police and the government are showing negligence. Meantime, he blamed for giving due consideration to the SDPI and the extremist forces.