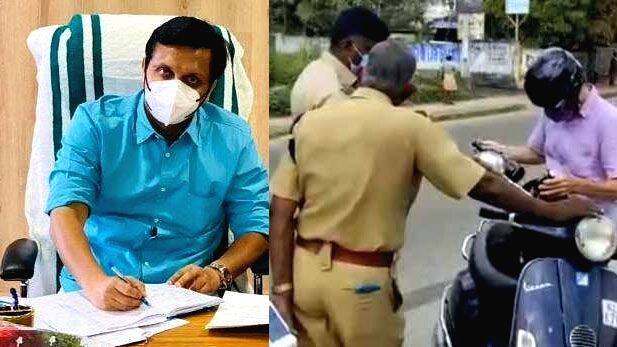 KOZHIKODE: As the police harassment of a foreign tourist in Kovalam for carrying liquor bottles has become a controversy, Minister Mohammad Riyas said that not even an isolated incident like this should take place. "Tourist centres need polite policing. The Kovalam incident was an isolated incident and it should never happen. Let the Home Department look into the explanation of the Police Association", he said in Kozhikode.
Mohammad Riyas' response came after Minister V Sivankutty said that what happened in Kovalam was a completely isolated incident.
After the harassment incident became controversial, action was taken against the policeman involved in the incident. Kovalam Grade SI was suspended following the intervention of the Chief Minister.
The Police Officers' Association demanded that the SI's suspension be lifted and that tourist was stopped from taking alcohol to the beach. At the same time, Swedish citizen Steven Asberg stated that he wasn't taking the liquor to the beach. Steven Asberg, a Swedish national who runs a homestay in Vellar near Kovalam, was stopped by police after buying liquor. The footage of the foreigner emptying bottle went viral and was even discussed at national level.