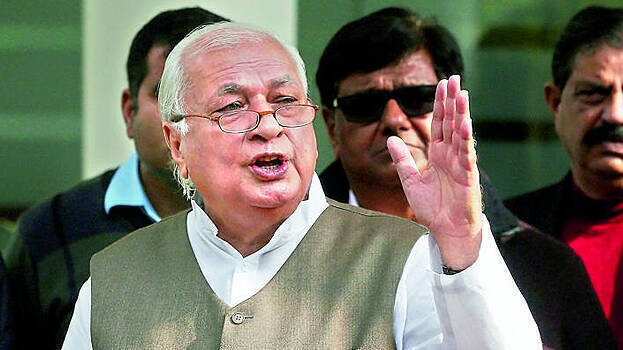 THIRUVANANTHAPURAM: Governor Arif Mohammad Khan said that he is not responding to the irresponsible statements on the D.Litt issue. I have said everything and there is nothing new to say in this matter, he said.
The Governor said, all should respond after understanding constitution and law. He also clarified that he does not respond to statements based on ignorance. The governor said the governor's office should not be a topic of discussion and universities should not succumb to pressure.

He added that those creating controversy should read the constitution. It is alleged that the Vice-Chancellor of the University of Kerala, who had promised to provide D.Litt to the President as directed by the Governor, withdrew due to political pressure.
The Governor summoned the vice chancellor to the Raj Bhavan in the first week of December and directed to confer an honorary doctorate to the President. The Governor was of the view that the honour and glory of the University of Kerala would be enhanced by honouring the President. The Vice-Chancellor assured that the syndicate would be called and approved soon.
Believing it, the Governor informed Rashtrapati Bhavan that they were ready to confer the honorary doctorate. Also personally informed the President over the phone. Recommended to include the programme accepting the honorary doctorate at the grand function in Senate Hall in Thiruvananthapuram when the President arrives in Kerala at the end of December. Accordingly, the President's visit was rescheduled, but the vice-chancellor withdrew from it.