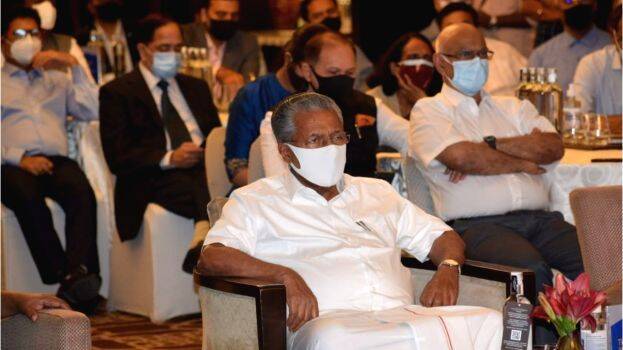 HYDERABAD: Chief Minister Pinarayi Vijayan, in a post on Facebook, said that Kerala has the best investment-friendly factors in the country. The Chief Minister's response was after the 'Kerala Investment Road Show' held in Hyderabad. Kerala is currently going through an exciting and dynamic phase of economic development. Kerala aims to become the best investment-friendly state by developing industries that do not harm environmental sustainability. To this end, investors from different parts of the country need to be involved in this process. The Chief Minister said that the Kerala Investment Road Show was organized in Hyderabad today with that objective in mind. He said that he had promised better support to the industrialists in Telangana.
Leading businessmen from Telangana, representatives of industry organizations like CII CREDAI and other prominent personalities from the IT and pharmaceutical sectors were also present on the occasion. Investment opportunities in Kerala were also discussed in detail at the event. Excellent support was promised to enhance the industrial development of the State and presented constructive proposals. Kerala is confident that it will be able to provide investors with facilities that are comparable to the best available in the country. Kerala has strong investment friendly elements that cannot be found anywhere else, the CM said.
The place is blessed with abundant water, unique resources including a clean and hygienic environment. Kerala will be able to provide the highest number of literate and educated workers in the country, comparable to developed countries. What the state is looking for now is better participation. Such initiatives can ensure that, the CM said.