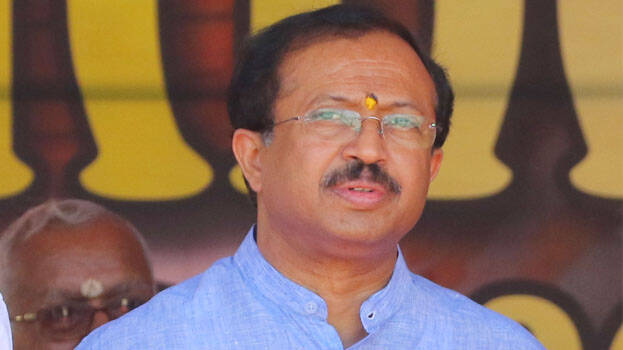 KOZHIKODE: Union Minister V Muraleedharan has sharply criticized the Vice-Chancellor of the University of Kerala who wrote a letter to the Governor saying that President Ram Nath Kovind cannot be given a D-Litt degree.
V Muraleedharan also questioned the authority of the minister, who said that the VC is an insult to the state, to call the members of the syndicate and ask for their views, and to write a letter on paper without attending the syndicate meeting. The minister also questioned whether the fact that the President was born into a Dalit family was seen as ineligibility by the VC, said MoS Muraleedharan in his post on Facebook.
The Union Minister also demanded that the Minister of Higher Education should put an end to the play that she wasn't aware of anything.