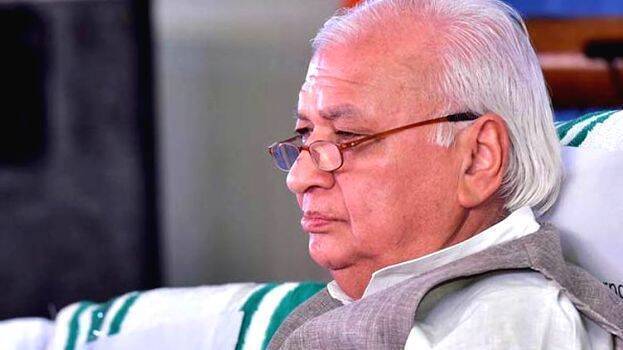 THIRUVANANTHAPURAM: It has become clear that the Kerala University Vice Chancellor's rejection of the Governor's recommendation to award honorary D.Litt to President Ram Nath Kovind led to the sudden dispute between the Governor and the state government.
On December 7, Vice-Chancellor VP Mahadevan Pillai submitted a letter to the Governor in his handwriting stating that he had discussed with some members of the syndicate and that they had rejected the Governor's proposal. This letter has now surfaced. On January 1, Kerala Kaumudi had reported that the Governor had directed the VC to award honorary D.Litt to the President and that the VC had sent a letter to the Raj Bhavan stating that the syndicate was not interested. There are indications that the VC wrote the letter after seeking the opinion of the government in the interest of some Left members of the Syndicate.
In early December, the Governor called the Vice-Chancellor to the Raj Bhavan and directed him to confer an honorary doctorate on the President. The VC returned with an assurance that he would call the syndicate and approve the Governor's proposal immediately. However, after consulting some Left members of the syndicate, it was decided that the President need not be awarded the D.Litt. He wrote this in his own handwriting on white paper and informed the Governor. The VC handed over the letter to the Governor on December 7. On December 8, the Governor announced that he will not continue as the chancellor of 13 state-run universities. He has not changed his stance since then.
It is the duty of the VC to present to the Syndicate the recommendation of the Governor, who is the head of the University. If approved by the Syndicate, it must be presented to the Senate. If the Senate approves the decision by a two-thirds majority, it must be sent to the Chancellor for approval. The Governor was outraged that the proposal was rejected without giving any value to these procedures.
VC's letter
"... After returning, I have discussed with several members of Syndicate about the matter of conferring D.Litt Degree to his excellency the President of India. The members of the Syndicate turn (sic) it down," the handwritten letter dated December 7, 2021, read.