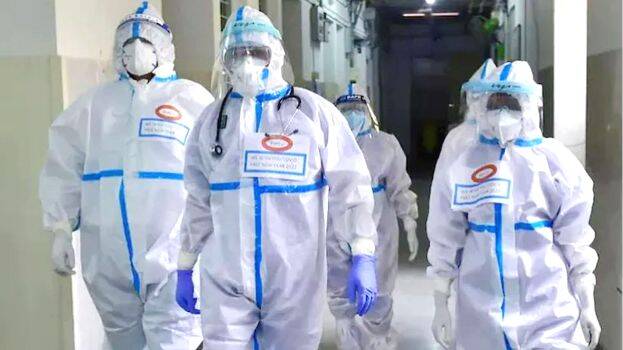 THIRUVANANTHAPURAM: In view of the increase in Covid cases in the state, a Covid review meeting will be held tomorrow under the chairmanship of the Chief Minister. The meeting is at 11 am. The meeting will assess the situation in the districts and about bringing further curbs. The meeting will also evaluate the spread of Omicron along with Covid. New recommendations will be sought, including from the expert committee on controls and preventive measures. The Union Health Minister is scheduled to hold discussions with the state health ministers tomorrow in the wake of the significant rise in Covid cases in the country. The meeting is to assess the situation in the states.
After some time, the number of Covid cases in the state has crossed six thousand. Today, 6238 fresh cases were reported. There was also an increase in TPR. The test positivity rate is 11.52. The TPR crossed 10% after one and a half months.
At the same time, the Covid precautionary dose vaccination will begin tomorrow in Kerala. The precautionary dose is given to health workers, Covid frontline warriors and those over 60 years of age with related illnesses. There are 5.55 lakh health workers and 5.71 lakh Covid frontline warriors. The precautionary dose is given at the vaccination centres for those over 18 years of age.
The precautionary dose can be taken 9 months after the second dose of the vaccine. The minister also said that people with allied diseases above the age of 60 should take the precautionary dose of the vaccine after consulting a doctor. These boards will be displayed at the entrance of the vaccination center, at the place of registration and at the place of vaccination. Be sure to take the same vaccine as the previous two doses. Precautionary doses can be obtained directly or through online booking.