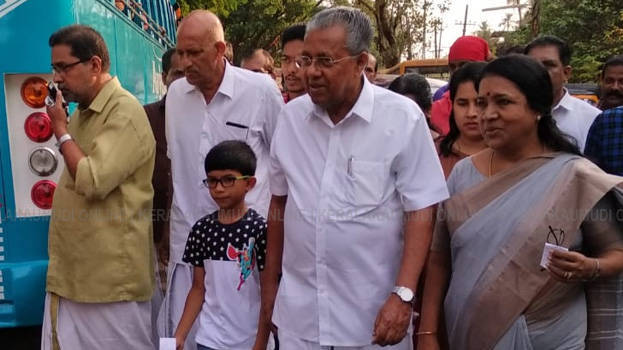 KANNUR: Chief Minister Pinarayi Vijayan has alleged that Voting machines at different parts of the State developed technical anomaly during Tuesday's Lok Sabha election.

"In many places, polling were disrupted and in that case the Election Commission didn't take necessary care," he said on Tuesday.

Appearing to be a bit over-confident, Pinarayi said this year's election would be a big blow to certain people's greed. "Those who orchestrated communal riot and genocide came here and conducted roadshow. They thought that they can lure people by doing so but the election result will be a setback for them. Communalism and hatred will not work in Kerala. The competition is between UDF and LDF. In all constituencies the BJP will arrive only in the third place," he explained.

Pinarayi arrived with his family at Pinarayi RC Amala Basic UP School to cast the vote but the EVM at the 161 booth developed technical glitch for some time.