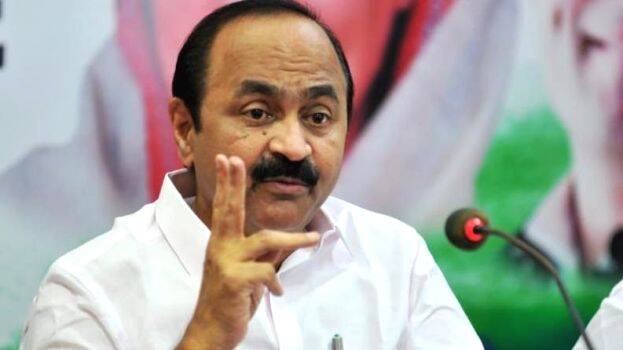 KOCHI: Opposition leader VD Satheesan has alleged that criminal gangs, including those accused in murder cases, are unleashing themselves with the connivance of the CPM over the unfortunate incident in Idukki.
"The Chief Minister should direct the criminals to lay down their arms and send them back to jail. Widespread violence erupted in Kannur during the mourning procession of SFI activist. The accused in the TP Chandrasekharan murder case, the most brutal political assassination Kerala has ever seen, have been paroled for 150 to 291 days and are leading the quotations and murders".
"The Chief Minister will not talk about anything and will not discuss it in the Assembly. He does not speak to political parties or the media. He talks only to the rich and civic leaders. It is not enough for the Chief Minister to write in the party publication that K-Rail has got central approval, he should tell the people. It should be clarified from which department the permission was obtained. Covid restrictions will come into force after the CPM convention. The number of Covid tests was reduced due to the party conventions", Satheesan alleged.