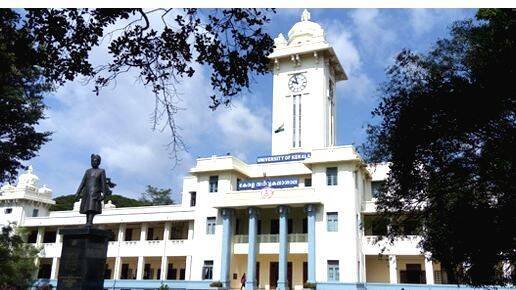 THIRUVANANTHAPURAM: Dr VP Mahadevan Pillai, Vice-Chancellor of the University of Kerala, had called the syndicate members over the phone and expressed his readiness to resign from his post, a recent report said. Dr Pillai expressed his readiness to resign from the post after handing over a letter to the Governor informing that the recommendation to confer an honorary D.LItt on the President was rejected by the syndicate members. The VC also apparently told the syndicate members that the Governor had placed his security guards near him and asked him to write a letter stating that the D.Litt recommendation was rejected by the syndicate members.
Dr Pillai said that Governor spoke harshly to him and that this caused him severe mental distress. When the VC expressed his readiness to step down from his post, the syndicate members intervened. According to them, there was no need for the VC to resign as the decision to reject the recommendation was taken after discussing the matter with the syndicate members. However, the VC did not express readiness to resign at an emergency syndicate meeting on Wednesday. The syndicate members gave their full support to the VC.
At the meeting, UDF member R Arunkumar asked the Vice-Chancellor to call a press conference and explain the circumstances under which he had written a letter to the Governor, but the VC refused. CPM member KH Babujan spoke to the media after the syndicate meeting. The Syndicate meeting stated that the University will move forward when the Chancellor, the Pro-Chancellor, the Vice-Chancellor and the Syndicate work together.