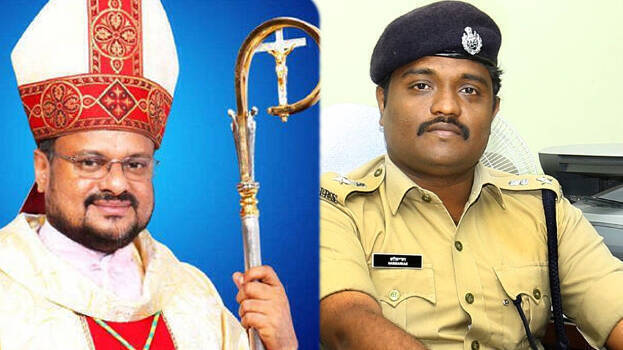 KOCHI: SP S Harishankar, who investigated the nun rape case, said that the trial court's verdict acquitting bishop Franco Mullakkal was unfortunate. He also said that he will go for an appeal against the verdict.
"We had collected the proper statement from the victim. The only setback was that there was a time delay. The delay was caused by the attempts to settle the matter within the church. This is a rape case with proper medical evidence," Harishankar said.
"The argument that the victim should respond immediately after getting sexually abused cannot be accepted. The nun's life was in danger. She was in a dilemma of not being able to divulge the information. She had attempted to resolve the issue within the church for a long time. The victim decided to give a statement against the bishop after reaching a situation in which she had to depend on the bishop for staying alive," the officer said.
"The verdict is a strange one. All witnesses are common people. Everyone had given proper statements. We had proper medical evidence. Several people in the society had undergone similar experiences. We need to think about what kind of message this verdict sends to the victims," he added.