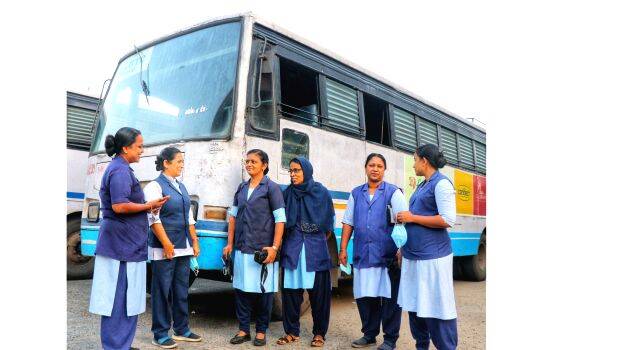 KOLLAM: When you come to the KSRTC Kollam depot, it looks like an institution run by women. Women conductors wearing light blue churidar and dark blue overcoats can be seen everywhere. By five in the morning, they line up in front of the station master's office. Then, to their buses.
Of the 204 conductors here, 135 are women. In Kerala, only the Kollam depot has so many women conductors. In the last general transfer, the men went to other districts but the women were not transferred because of the proximity of their houses. Instead, about twenty women came in place of the transferred men.
Passenger complaints have decreased
The higher-ups are taking comfort in the fact that most of the conductors are women. Complaints such as aggressive behaviour to passengers do not arise. The services are started on time. Everyone will be present on time. Men are sometimes late for duty in the morning.
Most prefer double duty
Women conductors are there for most of the long trips. They prefer fast passengers due to single duty in ordinary. Most fast passengers are double duty so you only need to come for duty three days a week. Kollam-Tenkashi Fast is the service covering the longest distance. The duty starts at 9.30am and ends at 12pm. The conductors can return home by 12.30 pm.