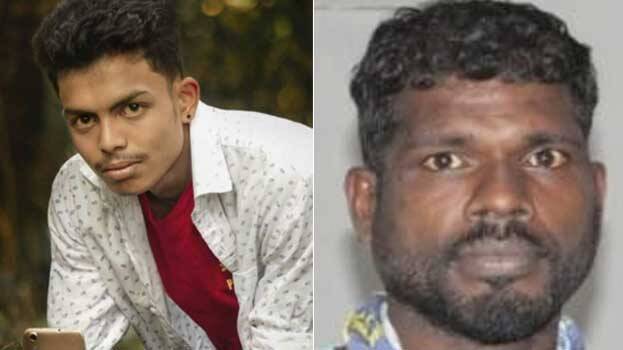 KOTTAYAM: The initial reports of the police said that a revenge attack between goons is likely behind the incident of murdering a 19-year-old youth and then dumping the body in front of the police station in Kottayam. The body was dumped in front of the east police station. The dead is Shan Babu of Vimalagiri in Kottayam.
Police said Shan's mother had lodged a complaint of her son missing. The complaint said three people who came home in an auto picked him up from there. A vehicle inspection was conducted to trace the vehicle and it was in between this Joemon of Kottayam was seen carrying the body in his shoulders and dumping it in front of the police station.
However, the reason for the murder is not known. Police suspect him to be a drug addict. The police are questioning him. Four more are suspected to be in the group and a search is on to trace them.
At the time of arrest, Joemon had told police that the reason for the murder is Shan was a friend of a man named Sooryan. There are criminal cases against Sooryan. Police said that he is presently in Thrissur. Police revealed that there was a verbal dispute between Joemon and Sooryan on Facebook in the last few days. An investigation is underway. Shan was not involved in any criminal cases. The initial conclusion of the police is that the enmity between goons may have led to the murder.
Joemon is an accused in many cases. Joemon, a ganja and liquor addict, was recently behind bars under Kerala Anti-Social Activities Prevention Act (KAPA). He returned to the district after getting an appeal the other day. The opposition blamed the police for their lapses.