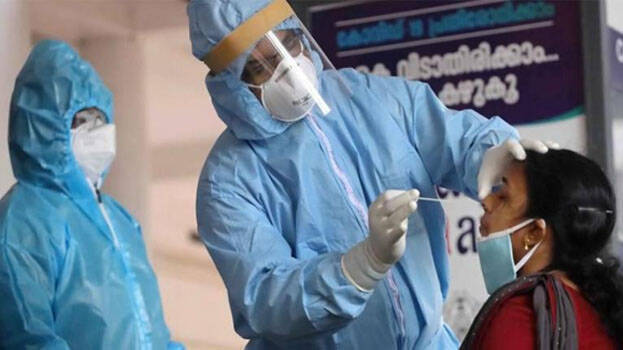 THIRUVANANTHAPURAM: The spread of Covid-19 in the state is turning critical with cases peaking to 28,481 yesterday. The Test Positivity Rate (TPR) has surpassed beyond 34%. The health department has reviewed that the number of daily reported cases are likely to exceed 50, 000 within three weeks.

As per the report of disaster management authority, the daily cases may rise up to 37,000 by January 27. The counts will reach its maximum by the second week of February. Health experts are of the conclusion that 75 out of 100 will turn positive.

About 58% of the infected in the last one week are fully vaccinated. The health experts are of the opinion that the variant spreading in the state is Omicron. The situation is critical in Thiruvananthapuram and Ernakulum with TPR rates crossing 40%.

The cabinet meeting to be convened today will discuss the current situation. Chief Minister Pinarayi Vijayan will attend the meeting via online. The review meeting to be held tomorrow will take a decision on imposing more restrictions.