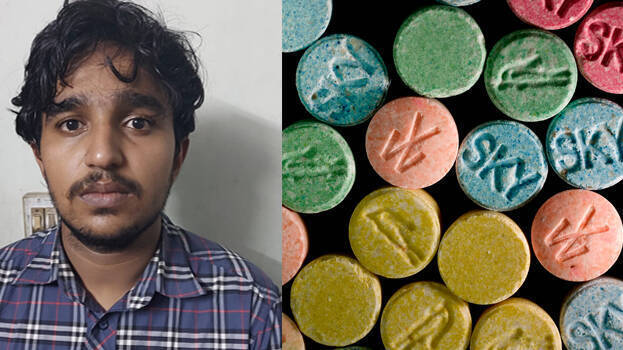 THRISSUR: Aquil Muhammad Hussain, house surgeon of Mulakunnathukavu Medical College was tactically caught by the police. The investigation started soon after the city police commissioner Adithya received information confirming the use of drugs among doctors.
The shadow police had organised secret surveillance in the medical college grounds. Day and night surveillance was arranged to find out from where the drugs are obtained, when are they coming and who is supplying it. The police had also arranged spies inside the college hostel in order to gather information.
The shadow police got the necessary information surrounding drug sale early at 2 am. The police team entered the hostel by around 3 in the morning. Aquil was interrogated soon after he was arrested. He told police that he used drugs to stay fresh and alert during sleepless hours but soon got addicted to it. The accused admitted that he had used drugs even during duty hours.
The doctor told police that he used to sell a dose of MDMA of one gram for Rs 3000 to his classmates. He also told police that his friends used to come to his room to use drugs. Drugs are obtained via intermediaries. MDMA and hash oil were brought from Bengaluru and Vishakhapatnam respectively.
He had been using drugs for three years. Many people contacted Aquil for the drugs. The police have collected the phone numbers of them.