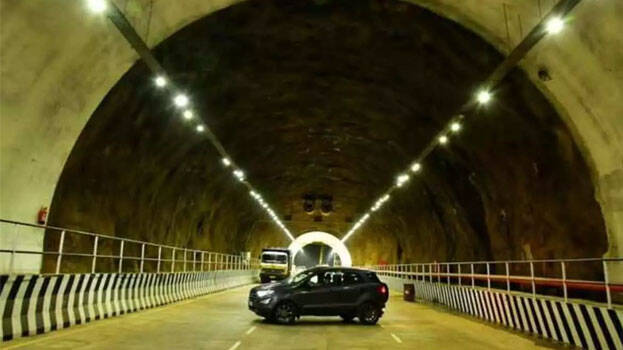 THRISSUR: The lights and cameras of the first tunnel at Kuthiran have been completely damaged. 104 lights and cameras were completely destroyed after the tipper lorry drove keeping the rear end raised through the tunnel. The lights and cameras were completely destroyed. A loss of Rs 10 lakh is estimated. The police have started search to trace the lorry that fled without stopping. Whether it was done intentionally is also suspected.
After a long wait, the first tunnel was opened to the public in July. This is a tunnel from Palakkad to Thrissur on the Vadakancherry-Mannuthi six-lane road. Following the political cold war between BJP and the CPM, the tunnel was opened without prior announcement and this had stoked a controversy.
The second tunnel at Kuthiran was opened to traffic yesterday. The second tunnel was partially opened as part of a traffic arrangement to speed up the construction of the approach road. Vehicles from Thrissur to Palakkad will use this route.

The second tunnel was opened after assessing the security arrangements under the aegis of Thrissur District Collector Haritha V Kumar and city police commissioner R Aditya. The other works including the approach road will be completed within two months and the traffic will be fully operational.
The collector said the national highway authority had issued a letter yesterday requesting the second tunnel be opened on January 20. The decision to allow vehicles to pass through the second tunnel was taken at a meeting attended by three ministers of the district, MPs and officials chaired by Public Works Minister Mohammad Riyas to discuss the matter.
Ministers K Rajan, K Radhakrishnan and Dr R Bindu, T N Prathapan MP, collector Haritha V Kumar and city police commissioner R Adithya attended the meet. The vehicles were earlier allowed to pass through the first tunnel on both sides.
Meantime, Minister P A Mohammad Riyas said the government would not allow toll collection at Kuthiran to start immediately. Riyas informed this at a joint press meet with Revenue Minister K Rajan.