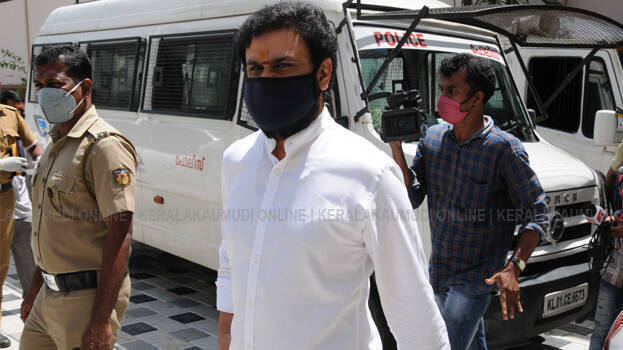 KOCHI: It is a crucial day for actor Dileep today in the case for allegedly conspiring to murder investigating officers. Whatever be the verdict on the anticipatory bail plea which is under the consideration of the high court, Dileep will have to face the questions from the investigating officers. If his bail plea is rejected, he will be arrested.
If the verdict is in favour of Dileep, he will be summoned and questioned. The questionnaire has already been prepared. He will be quizzed for more than two days. The investigation team has received important information based on the revelations of director Balachandra Kumar. Dileep needs to clarify all these things.
Dileep's brother Anoop and sister's husband Suraj are the second and third accused in the case. In the case registered with Dileep as the first accused, his brother Anoop, brother-in-law Suraj are the second and the third accused. Appu, Baiju Chengamanad and Sharath are the fourth, fifth and sixth accused respectively. This is the first case in the state where the accused has hatched a criminal conspiracy to kill the investigating officers.
An investigation in the case of attacking the actress is focusing on Alappuzha. It is suspected that VIP Sarath, who handed over the defamatory video to Dileep, came to the actor's house from Alappuzha. Pulsar Suni, the first accused in the case, also fled to Alappuzha after attacking the actress. He came to surrender from here.