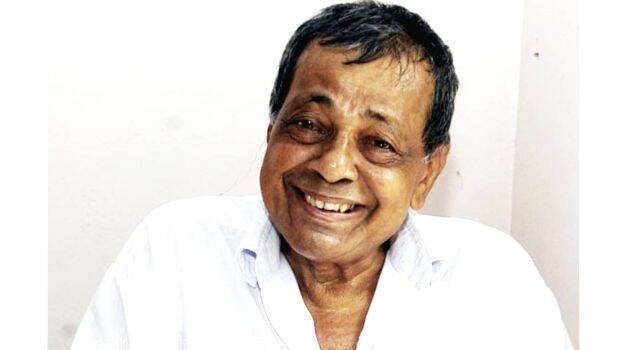 KASARAGOD: Sairam Gopalakrishna Bhatt (84), a philanthropist and social worker from Badiyadukka Kilingar, has passed away here on Saturday. He died at his home in Nadumana in Kilingar yesterday afternoon due to age-related disabilities.
He started his charity works by giving the money set aside to go to Kashi, to a person who had sought help to build a house. In addition to his farm income, Bhatt donated his income from Ayurvedic medicine and astrology to charity. Later the income of his children was also utilized.
Sairam Gopalakrishna Bhatt, a devotee of Satyasai, built 263 houses for the poor from his own income. It was started in 1995 by giving a house to a person who lost his house in the monsoon.
Savior of the afflicted
Sairam Bhatt found those who were suffering and helped them after understanding their surroundings. Many drinking water projects, electrification of more than 100 houses, weddings of many young women, land for housing, uniforms for school children, books, autorickshaws for the unemployed, sewing machines, mega medical camps and so on, Sairam Bhatt's philanthropy continued.
The state government had last year submitted a recommendation for awarding the Padma Shri to Sairam Bhatt.
Wife: Subbamma. Children: KN Krishna Bhatt (former Badiyadukka panchayat president, panchayat member), Shyamala. Son-in-law: Sheela K Bhatt and Eshwara Bhatt. The funeral took place in the premises of the house.