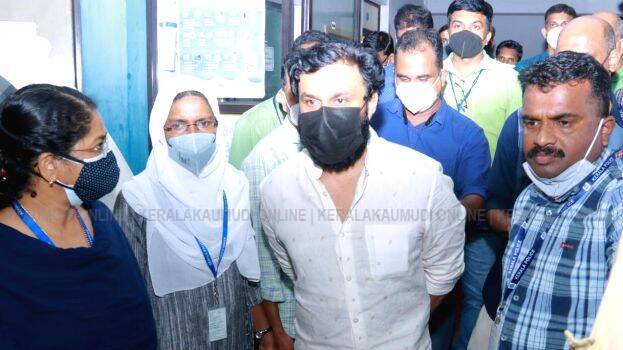 KOCHI: The first phase of interrogation of five accused, including actor Dileep, in connection with the alleged conspiracy to murder the investigators in the actress assault case, was completed yesterday. During the 11-hour interrogation, the probe team found that Dileep's replies were inconsistent. The investigation team also found that many of the answers were not credible. Reiterating that it is a fake case, Dileep said that he had not seen or seen the attack on the actress. The interrogation will continue today and tomorrow.
Many of the questions were aimed at unraveling the conspiracy. Dileep's negative behavior at one point affected the interrogation. Dileep said that Balachandra Kumar is not his close friend and that he only met him through a movie. Balachandra Kumar had promised bail in the case through the Bishop of Neyyattinkara. When bail was granted, he demanded money in the name of the bishop, but it was not given. Dileep reiterated that Balachandra Kumar was angry after this and blackmailed him.
The crime branch has decided to question Balachandra Kumar with Dileep the next day.
The fact that the accused did not deny the voice sample handed over by Balachandra Kumar will be crucial in the interrogation.
Never hurt anyone in life
Dileep, along with his brother Anoop and sister's husband Suraj appeared at the crime branch office at 9 am yesterday. Dileep was interrogated in two stages. The action was led by Crime Branch Superintendent Mohanachandran Nair. Crime Branch Chief S Sreejith and Central Range IG Gopesh Agarwal later took over the leadership.
Dileep said that he had never hurt anyone in his life and had even told the trial court that he does not want to see the assault visuals. The question of why he asked the court for the video was not answered.
The other accused Anoop, Suraj, manager Appu and friend Baiju Chengamanadu were also questioned. Matters related to the conspiracy were investigated. Each was interrogated in separate rooms. After questioning, the investigating officers met and evaluated the statements.