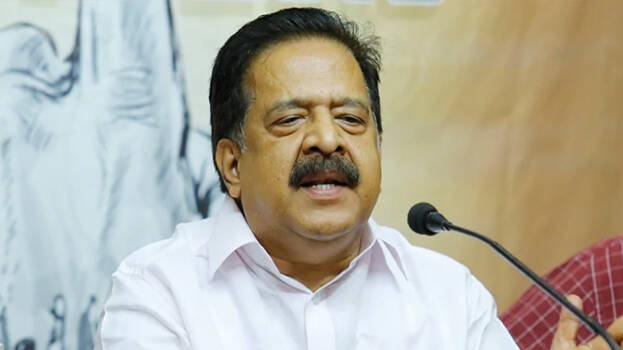 THIRUVANANTHAPURAM: Congress leader and former opposition leader Ramesh Chennithala came down heavily on the government for the ordinance to curtail the powers of Lokayukta. Chennithala said the government's move to seize the powers of the Lokayukta through an ordinance is not acceptable.
'Presently, two complaints against the government are under the consideration of the Lokayukta. The first one is for misusing funds from the chief minister's distress relief fund and the other one is filed by me against Minister R Bindu for illegally intervening in the appointment of Kannur University vice chancellor. The ordinance is being brought in hastily after convinced that there will be a Lokayukta order against the chief minister and Bindu. Chennithala alleged that the ordinance was a strange decision by the government itself to decide whether the Lokayukta order should be implemented when it saw that there would be a Lokayukta order against Minister R Bindu,' alleged Chennithala.
'Terming the move, the biggest hypocrisy, Chennithala said that once the Left party was in favour of a Lokpal Bill to tackle corruption besides issues of the government and others holding public office. The central committee of the CPM for long has been batting for more powers in the Lokpal Bill. It is unheard of for the government to usurp the power of the Lokayukta which has the order to issue orders in cases of corruption and nepotism against public servants. It does not exist before the law to say that an order issued after a judicial process through a proper hearing in the Lokayukta will be heard by the government later and a decision will be taken on whether to implement it. The Lokayukta itself would be dissolved,' he said.