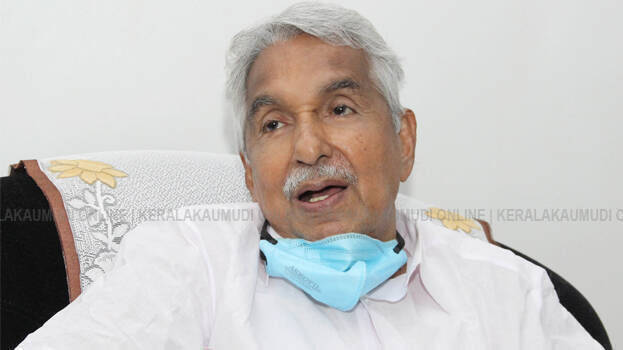 KOTTAYAM: Former chief minister Oommen Chandy said that he will not use the compensation awarded by the court from former chief minister V S Achuthanandan is obtained, for his own needs. The amount of Rs 10 lakh will be used for the society, he said.
'I didn't want to go for a case. When the allegation was denied, the question came from many quarters as to why not taking legal action. That is why approached the court,' Oommen Chandy told a private channel.
'The accusations pained me mentally. What gave me strength is that truth will prevail. Nothing will happen if mistakes are not made. This is something I have been fully convinced of throughout my life. That is the reality. So no matter what happens, I believe that it is only for today. I believe in God,' said Chandy.
The principal sub court ordered VS to pay Rs 10.10 lakh as compensation in a solar scam-related defamation case filed by senior Congress leader Chandy.

The case was filed in 2014 after VS alleged in a TV interview that Chandy, who was the chief minister then, had floated a company to fleece money in the name of solar power production. Judge Shibu Daniel also directed VS, who was the then the opposition leader, to pay a 6% interest for the amount with retrospective effect.