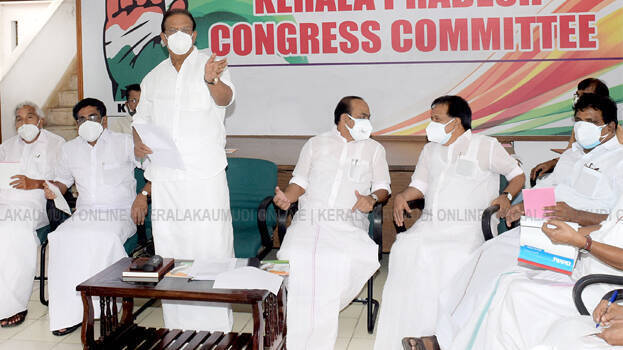 THIRUVANANTHAPURAM: The discomfort within the state's Congress is getting stronger once again. General Secretary Tariq Anwar has directed to suspend the reorganization on the basis of a complaint lodged by the MPs alleging irregularities in the proceedings related to the reorganization. Tariq Anwar told the KPCC leadership that he had received complaints from MPs and that the reorganization should be stopped immediately.
However, hints suggest that KPCC President K Sudhakaran is not satisfied in the matter. As per information, Sudhakaran has lodged a complaint seeking clarification on who is dissatisfied with the reorganization.
Discussions were held with people from all divisions. Hence, Sudhakaran urged the high command to examine whether there is any other intention behind the move. The current scenario is reinforcing the suspicions on whether new groups are being formed within the Congress leadership in Kerala. The party workers believe that two sects namely V D Satheesan-K C Venu Gopal and Sudhakaran-Chennithala, have been formed in connection with the DCC reorganization.