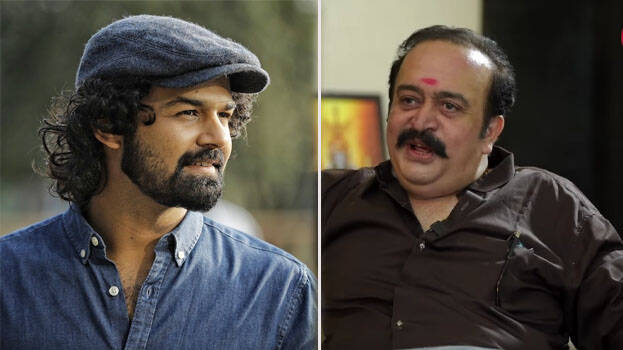 Actor Sai Kumar says that his favorite movie of recent times is 'Hridayam'. 'After watching the film, I felt like hugging Pranav and Vineeth. Vineeth gives a great feel through that movie. If you observe certain looks of Pranav, he look exactly like Lal sir. Not the same Appu seen in Jeethu's picture, he's like a new person altogether. So awesome. In the film there is a scene, after completing his studies Pranav sits with his foot stretched out into the river. If you look at it, you know it's the same leg like Lal sir's.'
However, he openly said that Mohanlal's 'Kunjalimarakkar' is not as good as Kunjali Marakkar played by his father Kottarakkara Sreedharan Nair.
'Priyan sir's Kunjalimarakkar is very different from my father's movie. There is no connection between both Kunjalis. It is not the same in costumes as well as emotions. In our minds, Kunjali Marakkar was a courageous person of the then Muslim family of Kozhikode. He is a fighter who goes on a horn boat and attacks the British with a spear.'
'The image of the character is also different.I didn't get the same feeling like I did while watching my father's movie. Maybe it's because of my father's image being stuck in my mind. If I had seen Priyan sir's film without watching such a movie, I would have loved it.'
'Kunjali did not seem to have any armor. There is a scene where Kunjali comes and sits with Sukumari Amma in a special style. Before the shoot started, Lal sir asked me for a video of my father's movie. When I went home, I could not find it. It was given to see someone and he did not return.'
'But in the case of 'Pazhashiraja', I liked Hariharan's picture more. In the old movie it was the harp and the hat. But it was different in new version. Mammootty did a good job while acting as Pazhashiraja' ,said Saikumar in an interview with a YouTube channel.