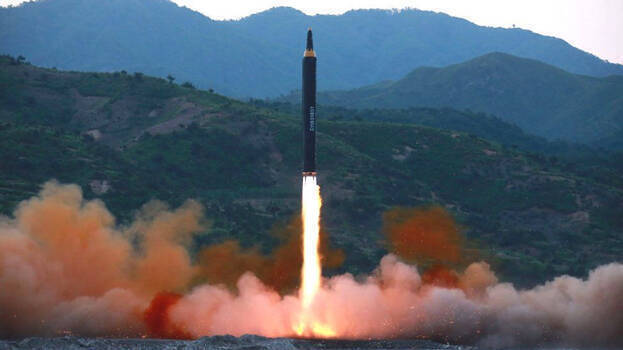 SEOUL: North Korea has fired an 'unidentified projectile' last day. However, it is presumed that it failed immediately after the launch, said South Korea's military. It is suspected that the weapon, which resembles a missile, was fired from an airfield outside the capital city of Pyongyang. Some experts also suspect that it was a test of North Korea's Hwasong-17, dubbed as 'monster missile' by analysts. The missile was launched from an airfield, where several launches including previous tests of missiles, which the US claims to be intercontinental ballistic missiles, have been fired.
"North Korea fired an unknown projectile from the Sunan area around 09:30 today, but it is presumed that it failed immediately after launch," Seoul's Joint Chiefs of Staff said in a statement. Japanese media also reported citing an unnamed defence ministry official that the launch was a possible ballistic missile test.
The failed launch is North Korea's 10th weapon test in 2022. Out of these seven are missiles and two are satellites for ground tests, claims North Korea. However, the US has alleged that the tested missiles were intercontinental ballistic missiles. Numerous countries have imposed sanctions on North Korea over its missiles and nuclear weapon projects. The US has warned that severe increase in these persistent trials could result in serious consequences for the country.